Direct Drive Compatible
Developed with input from real racing drivers and eSport athletes, the Playseat Trophy is a groundbreaking piece of engineering. Crafted from +20 years of experience and research, the Playseat Trophy is here to change the game. With this seat, you will experience the best sim racing sessions thanks to a comfortable sitting position and the sturdy frame that supports Direct Drive steering wheels.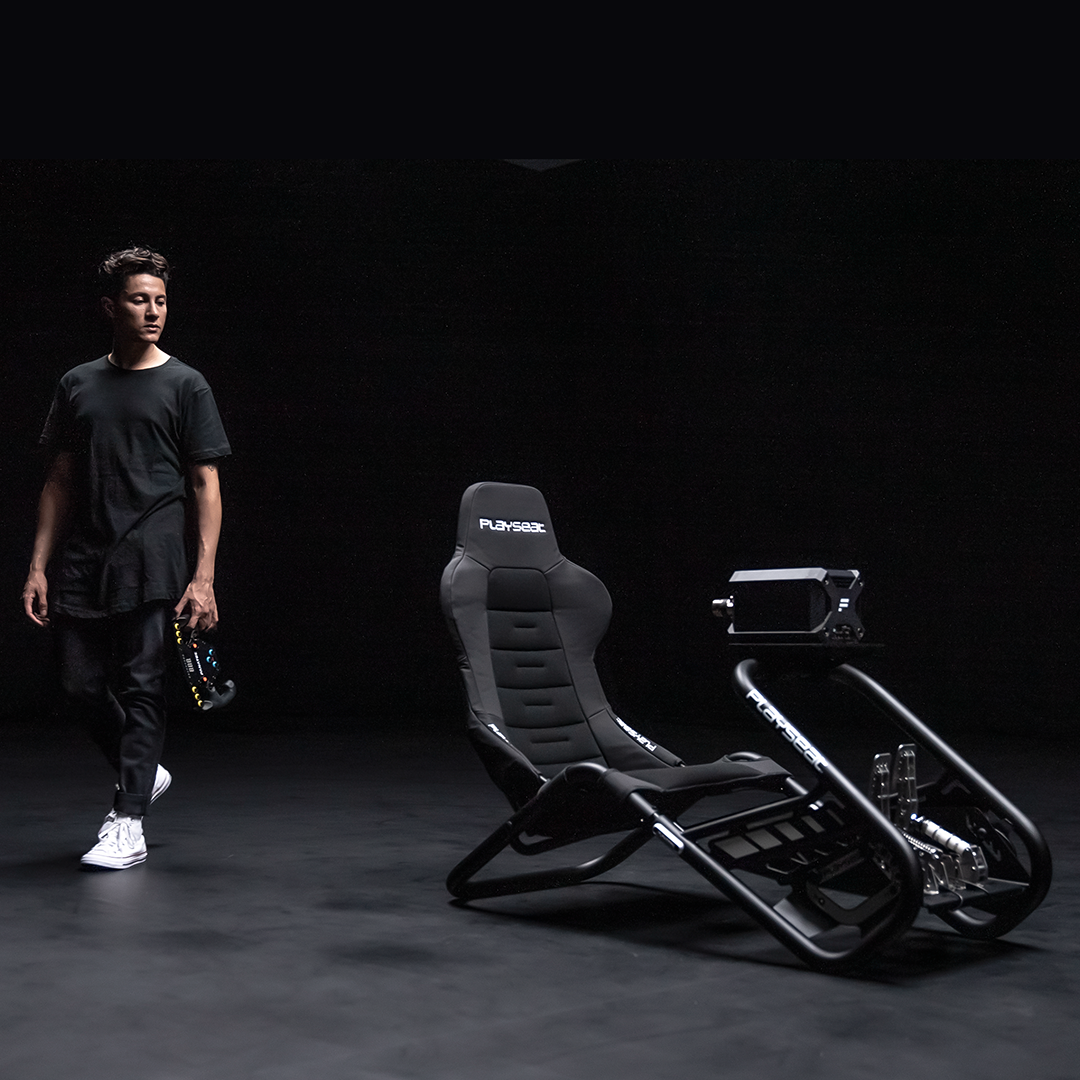 The Playseat Trophy is the first product to feature Playseat's frameless structure, a frameless but extremely stable seating structure in which the seat adapts itself naturally to the body of the racer, allowing all users to experience the highest levels of comfort.
When you are racing, the Playseat Trophy's high-level technology enhances the feel throughout your body, allowing you to be able to pick up on any true force feedback signals with all your senses.
The open cockpit design of the Playseat Trophy is made out of various steel alloys and space-grade aluminum details, making this racing seat as light as possible and enhancing the optimization for Direct Drive wheelbases. It will also allow full freedom with your legs for executing techniques like heel-and-toe.